VuVa Magnetic Dilators are used to regenerate vaginal capacity, expand the vaginal walls, add elasticity to the tissues, and to allow for comfortable sexual intercourse.
Since 2014 VuVa has helped over 125,000 women and men with their pelvic therapy needs. Proudly made in America.
How to Use Dilators
VUVA™ Dilator Collections
SAVE 20% on ALL VuVa Dilators
Discount will automatically apply in cart.
VuVa Vaginal Dilators vs. Placebo Dilators: A Double Blind Placebo Study
Eighty percent (80%) of study subjects reported a decrease in overall pain after using the VuVa™ magnetic vaginal dilators.

Subjects using the VuVa™ magnetic vaginal dilators experienced an average thirty percent (30%) decrease in pain levels on a standardized tampon test, which is a way to clinically measure pain associated with sexual intercourse.

The cotton swab test evaluates eleven (11) different locations of the vulvar vestibule for pain. Eighty percent (80%) of the study subjects reported a decrease in the total number of locations after using the VuVa™ magnetic vaginal dilators.

Subjects using the VuVa™ magnetic vaginal dilators experienced an average twenty eight percent (28%) decrease in pain levels using a standardized cotton swab test, which is a non-invasive measure of vaginal pain.
Overall anxiety associated with vaginal penetration is significantly decreased in all subjects. Subjects report feeling more confident about their sexual health in the future after completing the study. Subjects report that VuVa dilator therapy is not a painful treatment.
For Full Study CLICK HERE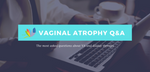 Do you have Vaginal Atrophy after Menopause?
We wanted to put together this special vaginal atrophy facts page for you. You will learn about vaginal atrophy and the steps needed to improve your vaginal health and sex life. 
Learn More
VuVa Full Set Neodymium Magnetic Vaginal Dilators Includes 2oz Lubricant
VuVatech has been in business since 2014 in Sarasota, FL. Invented by Tara Langdale, a Vulvodynia patient. VuVa dilator sets are used to regenerate vaginal capacity, expand the vaginal walls, add elasticity to the tissues, and to allow for comfortable sexual intercourse. VuVa Magnetic Dilators are smooth lightweight plastic, that come in a variety of graduated sizes. In a clinical trial conducted by Chief Investigator and Pelvic Pain Specialist Dr. Michael Swor in Sarasota, FL, it was shown that VuVa Neodymium Magnetic Dilators reduced pain in 80% of study subjects with no side effects reported.  Neodymium Magnets are within each dilator that increase blood flow and relieve sexual discomfort while soft tissue lengthens, relaxing muscles and ligaments. As the tissue relaxes, the Neodymium magnets increase blood flow to the painful area calming nerves. VuVa™ Dilators are the only patented dilators available with Neodymium magnets.  
Medical conditions that may warrant the use of vaginal dilators include, vulvodynia, vaginismus, vaginal agenesis, menopause, vaginal atrophy, vulvar vestibulitis, and vaginal stenosis. Vaginal dilators are also needed after pelvic radiation therapy.
Visit our directions page to learn more about at home therapy. 
US Patent 9,687,274

FDA Manufacturing Facility Registration Number:
Octex Holdings #3003312230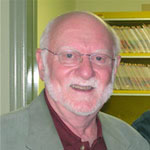 Dr. Echenberg & VuVa Vaginal Dilators
Founded in 2001, the Echenberg Institute for Pelvic and Sexual Pain has treated patients for pelvic, genital and sexual pain.  Dr. Echenberg has now seen patients (both women and men) from at least 32 different states and from 10 countries outside the US.  About 1400 women and men have benefited from Dr. Echenberg's knowledge, diagnostic skills, and unique combinations of non-surgical therapeutic techniques over the past 15 years.
"Since opening my private practice for pelvic and sexual pain disorders in 2006, I have now seen over 1300 women and a growing number of men from over 25 different states, as far away as Hawaii and Florida, and individuals now from at least 7 different countries.  The fact that so many come from so far and wide is extremely frustrating for me, because we hear the same theme over and over – and that is - how difficult it has been for them to find health care providers who either know how to diagnose them, take appropriate time to listen to them, or even explain to them some rationale for their complex of symptoms." – Robert J. Echenberg, MD, FACOG
Dr. Echenberg is announcing a new safe and effective at-home VuVa Magnetic Dilator therapy program to his patients who suffer from painful intercourse and other painful pelvic pain conditions such as dyspareunia, vulvodynia, vulvar vestibulitis, vaginismus and vaginal atrophy due to menopause.
"VuVatech dilators have become the vaginal dilators of choice for my female patients with pelvic, genital and sexual pain disorders.  Vulvar pain associated with vestibular sensitivity, which is the most common reason for vaginal entrance pain in reproductive age women, is one of the most common disorders associated with sexual dysfunction and other painful genital problems." 
"My increasing experience with patients using VuVa Magnetic Dilators as directed has been very encouraging.  The inflammation and muscle clenching accompanying these disorders is often quite challenging and slow to respond to multiple therapies.  Many of my patients are now being relieved significantly more quickly and effectively when these magnetic dilators are used regularly along with my other treatments.  I would highly recommend all practitioners, including pelvic floor physical therapists, to include VuVatech dilators for their patient's self-help care."  – Robert J. Echenberg, MD,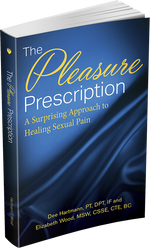 New! Sexual Pain Book by Dee Hartmann, PT, DPT, IF & Elizabeth Wood Elizabeth Wood, MSW, CSSE, CTE,BC

Coauthored by a women's health physical therapist and a sexuality educator, The Pleasure Prescription outlines an approach that many women may find counterintuitive: that their own sexual pleasure may be a pathway to overcoming pain. Research shows that decreasing pain allows for more pleasure; conversely, the stories highlighted in this book suggest that increasing pleasure can help diminish a woman's experience of sexual pain.

The Pleasure Prescription is the culmination of more than fifty years of the authors' combined experiences with women in their respective practices. It includes case studies, diagrams, and the latest scientific research. Each chapter ends with "prescriptions" designed to guide readers through the healing process.
Buy on Amazon here.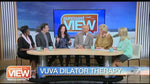 VuVa Dilators in the News
VuVatech Founder Tara Langdale Schmidt speaks with Guest Speaker Dr. Lennox Hoyte about the challenges women face when dealing with pelvic pain conditions and how VuVa dilation sets changed her life. She now dedicates her life to helping women in pain. 
Watch Now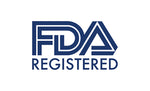 VuVa Dilators are FDA Registered - Made in the USA
Regulation Device Listing Number 884.4530
Registered Establishment Manufacturer Number: 3003312230