1.
Cervivor School:
A learning, connecting and surviving retreat where we come together in person. Here's what you can expect if you attend one of our Cervivor Schools –
You'll gain a better understanding of HPV and how it created cancer inside of you.
You will learn about impactful storytelling so you can share your journey in a meaningful way with others.
We will connect with each other and become a community of sister survivors, committed to making a difference in this world.
And then we will celebrate! We will celebrate the graduating inaugural class of Cervivors – advocates who are prepared to go back into the world fighting and winning this war against cancer!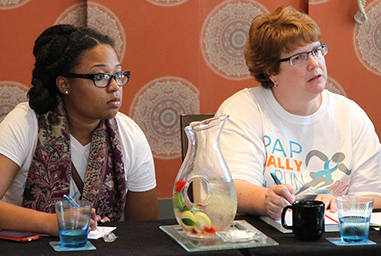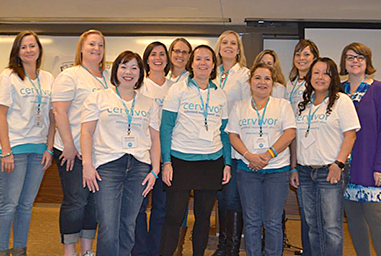 ....
2.
CervivorTV
: Since our founder, Tamika, is a TV producer and interviewer, it makes sense that we will bring lots of great information to you through video. You will hear interviews with exciting and interesting people, such as survivors, healthcare providers, leading researchers, advocacy group leaders, and policymakers.
You'll hear other women's stories.
You'll get the latest news in HPV and cervical cancer prevention and treatment.
You'll hear how to have a steamy sex life after cancer or how to deal with the frustration of fertility issues.
3. This website (cervivor.org):
As we grow, our website will feature survivor stories (including your story if you want!), tools for survivors to use to become advocates, and information on upcoming events.  We will also be able to connect newly diagnosed women with survivors who can help them get through the hardest of days.